Etiquette Marine – The best way to be supported in Yachting
Founded MMXIII
Gold coast Australia
-28.0167° S, 153.4000° E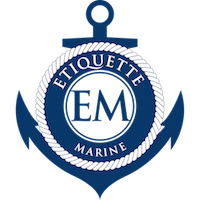 Assistance | Support | Information
Etiquette Marine endeavour to provide the best boat and yacht services on the Gold Coast, offering from full management and support to basic wash downs,detailing,repairs,provisioning, concierge and many other marine services within the yachting sector. Not limited to what is mentioned above, we are here to fill the void and are always happy to assist and guide you in the right direction and enjoy your yacht experience.
Get in touch with us for everything Etiquette Marine has to offer
From wash downs, two part teak cleaning, detailing, waxing, basic repairs to complete vessel management, Etiquette Marine provides a full yacht support service to the Gold Coast
Cutting EdgeYacht support and Services Gold Coast
With over 10 years in the marine industry, we believe we're the best Gold Coast Yacht services and Support, but don't just take our word for it
Custom Made Jewellery & Accessories
Check out our boutique store for our full range of hand made, hand picked nautical inspired jewellery & accessories and yacht care products
Get In Touch
Whether you're looking for yacht services, would like to solve a problem, or just want to let us know how we did.
Stay Updated
Subscribe to keep up to date with the latest news and some of the things we've been doing
Our References
I was lucky enough to find Jonathon in a google search when I was looking for someone to rejuvenate the teak deck on my Riviera and I couldn't be happier I did
He arrived to quote me on time, gave expert opinion on what could be achieved and provided a fair quote. We agreed on the price and again he turned up on time and did a fabulous job, the teak has come up better than expected and at the price quoted. I have now locked Jonathon and his team in to conducted regular maintenance to keep it looking great
I thoroughly recommend Jonathon and the Etiquette Marine team to anyone
regards,
Steve Chalker
While using Etiquette Marine Yacht servies during out stay on the Gold Coast we Received the best quality of service, great knowledge of local suppliers as well as the amont of time and effort Etiquette Marine put in was excellent. Jonathon Rodgers the Director was very professional, qualified and trustworthy service provider. I would recommend Etiquette Marine to any yacht or ship, Definitly will use there services in the future. The exterior and interior products saved us 25% from purchashing smaller amounts at the chandlery
Barry Mc Intosh
Captain Motor Yacht Codene
I have been using the excellent services of Etiquette Marine consistently & I fully intend to "remain loyal"!!
We are sometimes absent from the boat (sadly) for extended periods & what I require is someone competent & reliable so that when I do finally arrive we can step aboard & be proud of our boat – not to look & say "good grief this will take all our holiday to clean it up"!! Etiquette Marine have put my mind at rest & when we arrive the boat looks FANTASTIC – we take pictures…….
Jonathon is always "on the case" reporting back & keeping me informed of potential problems, what might need to be done, options & costs. He is certainly not a "rip-off merchant" & I honestly feel all that of his charges are fair & reasonable, whether it be moving my boat as Skipper, repairing dings in fibreglass, polishing, washing down, fixing bits & pieces, informing me of where I stuffed up when I rushed away last visit, & the final touch of excellence was when Raisa, Jonathon's wife stepped aboard & put her superb touch throughout the interior – WOW!!
If you are looking for someone to take care of your boat as well as provide specialist services Etiquette Marine will not let you down – you will be be RAPT!!
Sincerely – Al & Dawn Cleverley – Owners Sofisticat.
Al & Dawn Cleverley
I want to thank you for a professional manner and assistance
while using Etiquette Marine yacht services during
our stay on the Gold Coast. The quality of service, knowledge
of local suppliers as well as effort that Etiquette Marine
and Jonathon Rodgers himself put in, made out stay
truly enjoyable and time efficient.
I would recommend your service to everyone, Definitely will use it in the future.
Adam Walaszczyk, Chief Officer
I have been using the services of Etiquette Marine for the past twelve months, managed and owned by Jonathon Rodgers.
His attention to detail leaves me with confidence that any issues with our C50 Maritimo will be attended to at an early stage as he keeps a constant vigil on our boat on a regular basis
The service provided assists in reducing our cost to maintain the boat in great working order.
I can highly recommend his business to anyone searching for a qualified and trustworthy service provider.
John English
Jonathon was a pleasure to work with. Very personable and easy to get on with as well as extremely prompt in everything he does.
Adam Hardy